Welcome to the Bologna Astronomical Observatory
A partire dal 20/3/2017 p.v. l'Osservatorio Astronomico di Bologna si trasferira'
nella nuova sede di Via Gobetti 93/3 nel nuovo plesso del Battiferro
antistante l'area della ricerca CNR.
Pertanto l'attivita' verra ridotta al minimo:
I numeri telefonici saranno disattivati con l'eccezione della portineria (0512095701)
che rimarra' attiva fino al 31/3 p.v.
La posta elettronica non sara' disponibile per circa 24 ore in data TBD nel corso delle due/tre settimane del trasloco.
La PEC funzionera' regolarmente.
L'amministrazione sara' reperibile via mail.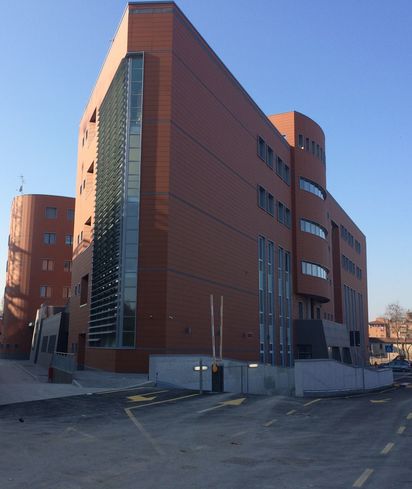 The new headquarters of Bologna Astronomical Observatory and CTA